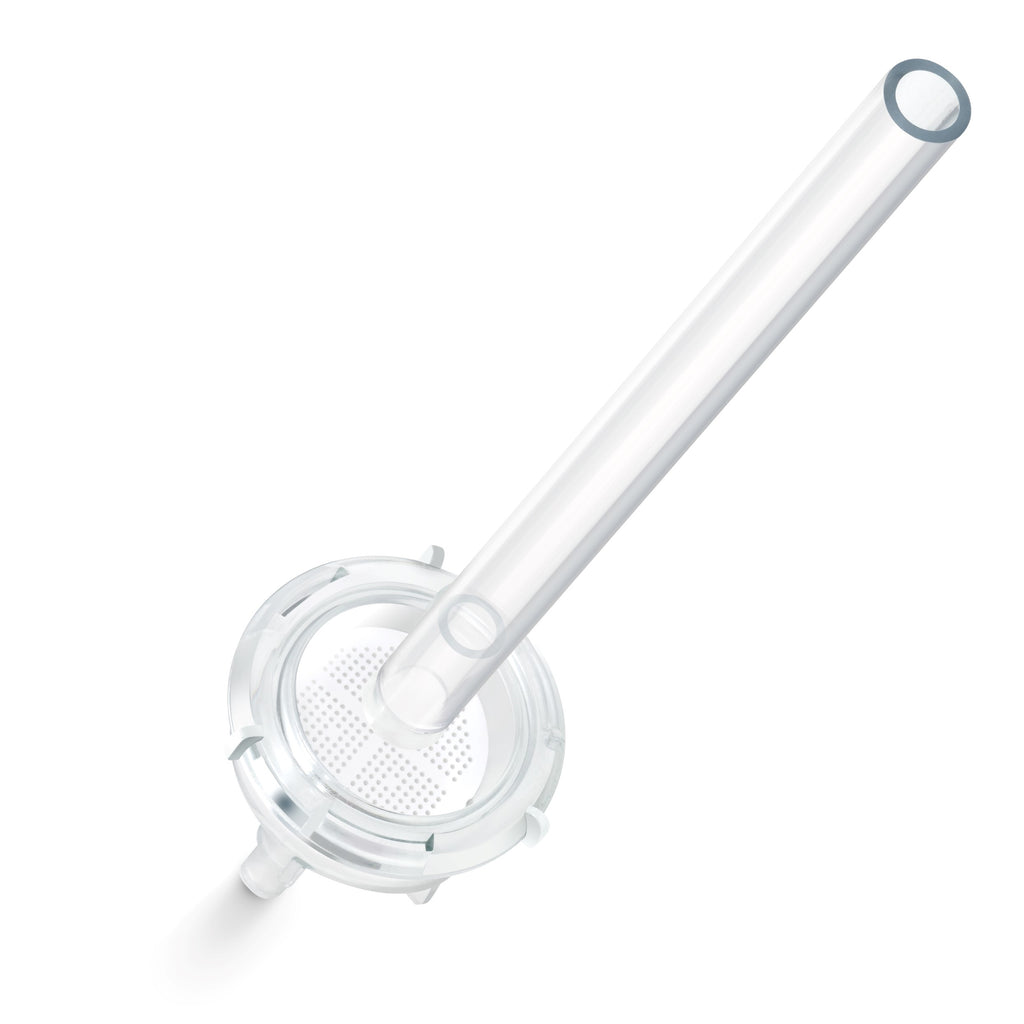 Item # 345TI1
Single In-stream Polyp Trap
The single use TrapIt™ Polyp Trap is used for suction retrieval of endoscopically removed polyps for histological examination. The PearlCatch™ Polyp Trap has one chamber to collect the polyps and one simple inline suction connection. The single-use polyp trap combines a special feature with simple in-line installation. The clear plastic construction allows visual verification of polyp collection.

The single use TrapIt™ Single Chamber Polyp Trap consists of:
One chamber with one filtered trap to collect polyps
One simple inline suction connection.
A lid with one tube for easy connection to the endoscope.
Features:
Easy to use, even with wet gloves
Wider view of captured polyps from the top and side
Quick inline installation
50 units per box. Non-sterile.