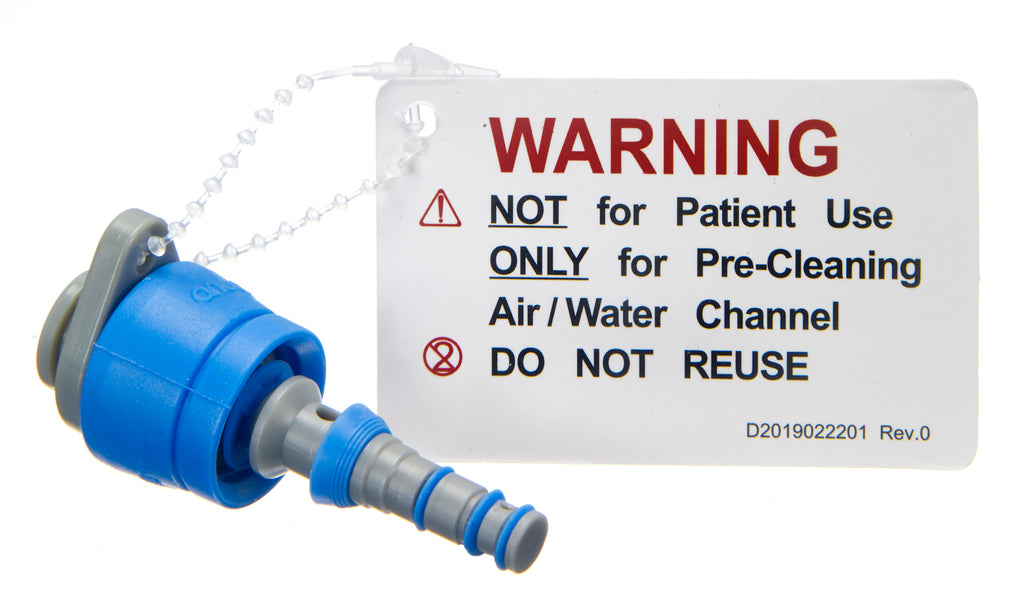 AIR/WATER CLEANING ADAPTER
Item No. 345AWV
The device is intended, as part of the pre-cleaning process, to help clean the air/water channel of Olympus® GI endoscopes post procedure.
FEATURES
Individually packaged
Disposable, one-time use to prevent cross contamination
Eliminates the need for manual cleaning and reprocessing reusable cleaning adapters
Helps create consistent practices; Reduces the potential for errors
For use with Olympus® GI Endoscopes (EXCLUDING Olympus® echo-endoscopes that utilize a balloon channel)
WARNINGS AND PRECAUTIONS
These devices are intended to be used with Olympus® GI Endoscopes **EXCLUDING Olympus® echoendoscopes that utilize a balloon channel**

Do Not Use the Air/Water Cleaning Adapter during patient procedures. Continuous air flow could cause patient injury.

Endoscopic cleaning procedures should only be performed by persons having adequate training with endoscope cleaning techniques.
Do not attempt to reuse, reprocess, refurbish, re-manufacture or re-sterilize this device. This device is not intended to be reused, reprocessed, refurbished, re-manufactured, or re-sterilized. Performing such activities on this disposable medical device presents a safety risk to patients (i.e.. compromised device integrity, cross contamination, infection).