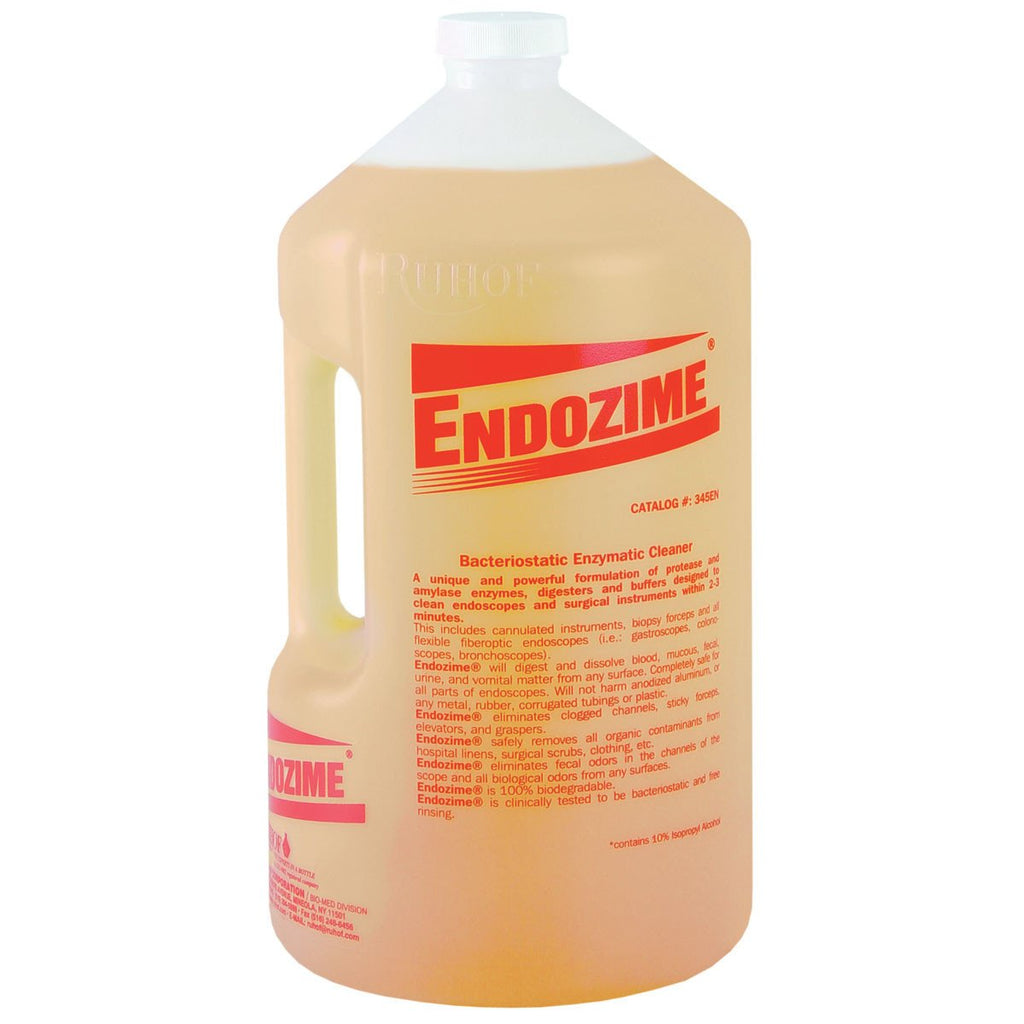 Item # 34509

Dual Enzymatic Detergent
Leaves instruments free of blood and protein in 2 minutes.
Endozime is a dual enzymatic cleaner that removes blood, protein, mucous, vomit and fecal matter. This formulation of Protease and Amylase enzymes with buffers and surfactants is perfect for all flexible and rigid scopes and instruments. Endozime will solve any problem with clogged channels, sticky biopsy forceps or clouded lenses, leaving both scopes and instruments free of any unpleasant odors and baked-on blood.
PROPER INSTRUMENT AND SCOPE CARE BEGINS BY SOAKING THEM IN ENDOZIME!
Dual enzymatic cleaner- Protease and Amylase
Safe for all instruments and scopes
Neutral pH (non-abrasive), free rinsing and 100% biodegradable
Easy and safe to use
Will not harm any metals, plastic, rubber or corrugated tubing